What Is OnStar Vehicle Insights?

OnStar Vehicle Insights is the Next Step in Fleet Automation. This Technology is already built into almost every vehicle that Future Chevrolet Fleet and Commercial Center offers, with no need to upgrade Hardware or Software. It offers Geofencing, Real Time Tracking, Performance Metrics, In Vehicle Coaching, Locking and Unlocking Vehicles, Telematics, and much, much more! Even if you want to enroll some of your existing Fleet that doesn't have OnStar or is not a GM Brand, OnStar Vehicle Insights has the Solution for you. Reach out to us to get started today!
Call 916-246-2330 and ask about OnStar Vehicle Insights Today!
Any Industry
See where your vehicles are, encourage drivers to perform their best and even help predict potential service needs before they become an issue.
Any Fleet Size
More than just data, OnStar Vehicle Insights delivers actionable ideas to help you make meaningful decisions that can strengthen your business. Perfect for any fleet size in any industry.
Geofencing
Customized alerts help protect your drivers and vehicles while making sure they're on track.
100% customized for your business
Know when vehicles enter or exit areas of interest
Create notifications for important locations
Performance
Get the metrics that matter most to your business all in one place. Create a customized dashboard for your overall fleet or even break it down into sub-fleets or regions.
Checked-out vehicles
Vehicle snapshots
Distance driven
Fuel economy
Fuel consumption
Low oil life
Driver behavior
Fleet trends
Performance Tracking with Fleet Telematics Dashboard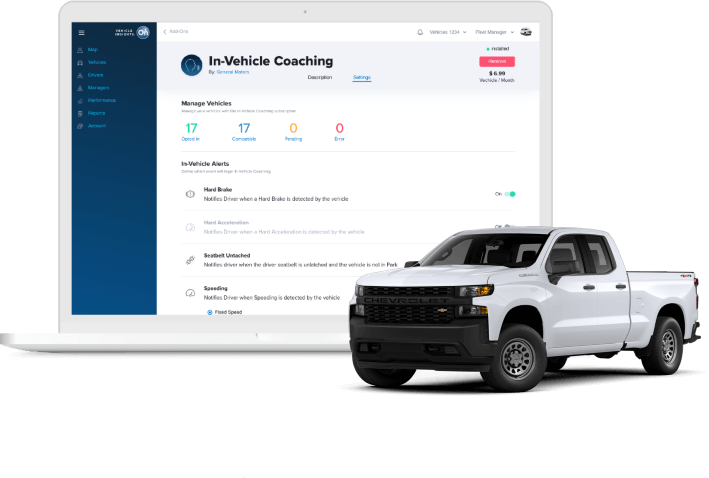 In-Vehicle Coaching*
Encourage safer driving for your entire fleet. This supplemental service allows you to remind your drivers of the things that matter most. Unlike other coaching services that offer beeps and lights, our tool delivers real-time spoken reminders to help your drivers stay their safest.

Seat Belt Alert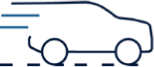 Acceleration Alert

Speeding Alert

Braking Alert
How Can We Help?
* Indicates a required field